FREDERICK WEATHER

Web Counters
Website Visitors
Since
January 18, 2007

Visitors Today
Nov 30, 2022

Welcome to the Official Website for
The
Frederick County Volunteer Fire & Rescue Association
(FCVFRA)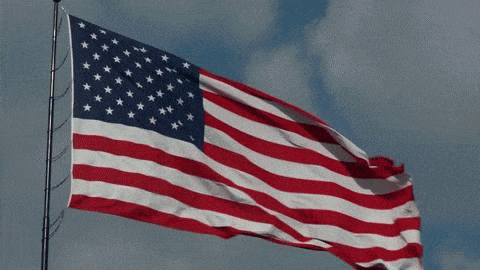 For more information on how to volunteer with The
Frederick County Volunteer Fire & Rescue Services,
contact Joyce Shry at jshry@frederickcountymd.gov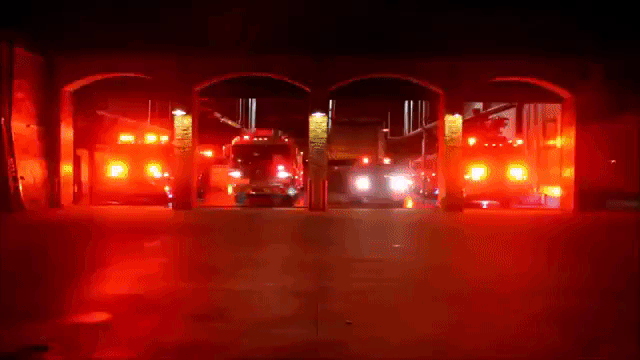 If you are interested in volunteering, double click on
Volunteers, access Frederick County online training here.
Portable Heater Safety

FCVFRA, November 28

As winter and colder weather approach, the use of portable heaters increases. Electric or gas heaters are very handy to supplement insufficient heat in offices, homes, and other areas; however, they can create hazards if not used properly. Without careful monitoring, heaters can create an electric shock hazard, burns to users, carbon monoxide poisoning, fires, or possibly even explosions.

Recent ... (Full Story)




Winter Heating Safety Message

FCVFRA, September 26

As the seasons change, prepare for the heating your home safely by following some simple safety steps.

Have you chimney cleaned and checked before using fireplace or woodstove.

Have you furnace checked and cleaned.

Make sure you dispose of all coals and embers in water, never in plastic bags, paper bags or cardboard boxes. Embers can remain hot for several days. Do not store embers inside of house, ... (Full Story & Photos)

SUNDAY 100 Years Ago, November 27, 1922

Items from the files of The Frederick News-Post , November 27

One of the events held the afternoon of Armistice Day, the reel race between the Junior and United Fire Companies, will be run off again the afternoon of Thanksgiving Day, November 30, at 2 o'clock. This was one of the feature events on Armistice Day, being a challenge affair. The Uniteds made the better time in the race on that occasion, but it was found that their hose was not folded properly. This ... (Full Story)





MADD promotes safety for the holiday season

Member Joyce Shry, November 20

Each year, Mothers Against Drunk Driving, also known as MADD, kicks off the holiday season with their "MADD Tie One On For Safety Holiday" Campaign. This annual effort kicks off the festive season by reminding us to drive safe, sober and buckle up throughout the holiday season. This year the Tie One On For Safety campaign is promoting alternative drink options that won't get you intoxicated.

From ... (Full Story & Photos)


Additional changes to the FCVFRA Website

Treasurer Mark Vassallo, October 17

We are in the process of making additional changes to the website. We are updating the Polices and Procedures SOP's in the document section. It will involve a number of postings which will generate a number of e-mails. On the Home Page we have added the Weather forecast and are in the process of installing new pictures in the header section. Please watch for additional upgrades in the coming weeks. ... (Full Story & Photos)

NEW Move Over Slow Down Law

FCVFRA, October 09

Maryland State Police Reminding Motorists Move Over Law Expands To All Vehicles Beginning Oct. 1, 2022


(PIKESVILLE, MD) – The Maryland State Police are reminding motorists that beginning October 1, 2022, the Move Over Law in Maryland expands to require motorists to make a lane change or slow down when approaching any stopped, standing, or parked vehicle displaying warning signals – including hazard ... (Full Story)




Winter Storms and Extreme Cold….Do you know what to do?

FCVFRA, January 29

Winter Storm WARNINGS can be life-threatening and severe winter conditions have begun or will begin within 24 hours.

Winter storms create higher risk of car accidents, hypothermia, frostbite, carbon monoxide poisoning and heart attacks from overexertion. Winter storms and blizzards can bring extreme cold, freezing rain, snow, ice and high winds.

Winter storms can: last a few hours to several ... (Full Story & Photos)

Volunteer Today - Gear Up 2022

Member Joyce Shry, November 01

It takes VOLUNTEER members of a department to respond to your emergencies 24/7/365!

We need your help to fill the VOID. We offer positions for everybody, not just fighting fires.

The attached 2022 Gear Up New Member Orientation Flyer reflects when new classes will be held for new volunteers.

Join today by applying online at www.GearUpFireRescue.com.... (Full Story & Photos)

Babysitting Safety Fire Tips

FCVFRA, September 27

Whether you work full time outside the home or are simply going out for the evening, you want the best possible care for your children while you are away from them. Before you hire anyone to watch over your children, make sure they are a mature, experienced, capable individual who truly cares about the welfare of the children.

Babysitting can be a great money earning opportunity but it comes with ... (Full Story & Photos)

Thank You for visiting our website.
Your feedback is important to us!
Feel free to sign the guestbook.

Nov 28, 2022 - Nov 30, 2022
Brunswick Volunteer Ambulance & Rescue Co. 19 CASH CALENDAR
---

Nov 28, 2022 - Jul 01, 2023
New Midway Vol Fire Co ATV RAFFLE
---

Nov 28, 2022 - Jul 01, 2023
United Fire Company ONLINE RAFFLE STORE
---

Nov 28, 2022 - Dec 31, 2022
New Market District Volunteer Fire Co. Turkey to Ham SPORTSMAN'S RAFFLE
---

Nov 28, 2022 - Dec 09, 2022
Carroll Manor Fire Company - December SOUP & SANDWICH SALES
---

Nov 28, 2022 - Dec 17, 2022
Carroll Manor Fire Company - CHRISTMAS COOKIE WALK
---

Nov 28, 2022 - Dec 31, 2022
New Market District Volunteer Fire Co. ONLINE RAFFLE
---

Nov 28, 2022 - May 13, 2023
Brunswick Volunteer Ambulance "BREAKFAST ALL YOU CAN EAT WITH SANTA"
---

Nov 28, 2022 - Dec 08, 2022
Urbana Volunteer Fire Co. COUNTRY SAUSAGE SALE
---

Nov 28, 2022 - Dec 10, 2022
Win a Private visit with Santa and Mrs. Claus on December 17th.
---

Nov 28, 2022 - Dec 24, 2022
The Independent Hose Company CHRISTMAS TREE LOT is Now Open !!
---

Nov 30, 2022 - Dec 16, 2022
Vigilant Hose Co WEDNESDAY BINGO
---

Dec 02, 2022 - Dec 16, 2022
Vigilant Hose Co FRIDAY BINGO
---

Dec 03, 2022
Carroll Manor Fire Co BREAKFAST WITH SANTA
---

Dec 04, 2022
WOODSBORO Vol. Fire Co. CHILDREN'S BINGO
---

Dec 04, 2022
BREAKFAST WITH SANTA at the Independent Hose Company
---

Dec 10, 2022
WOLFSVILLE VOLUNTEER FIRE COMPANY SAUSAGE GRIND -
---

Dec 12, 2022 - Dec 15, 2022
UNITED FIRE CO Santa Detail
---

Dec 31, 2022
Vigilant Hose Co NEW YEAR'S EVE BINGO
---

Dec 31, 2022
New Midway Volunteer Fire Co. NEW YEAR'S EVE BINGO & BUFFET
---
View All Events