FREDERICK WEATHER

Web Counters
Website Visitors
Since
January 18, 2007

Visitors Today
Feb 01, 2023

National Weather Service Alerts for Frederick County, MD
Welcome to the Official Website for
The
Frederick County Volunteer Fire & Rescue Association
(FCVFRA)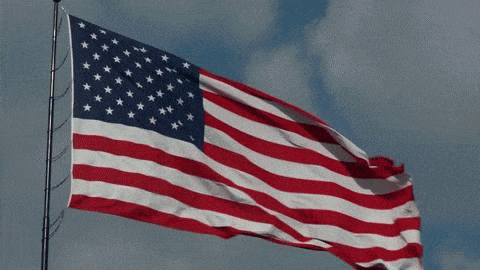 For more information on how to volunteer with The
Frederick County Volunteer Fire & Rescue Services,
contact Joyce Shry at jshry@frederickcountymd.gov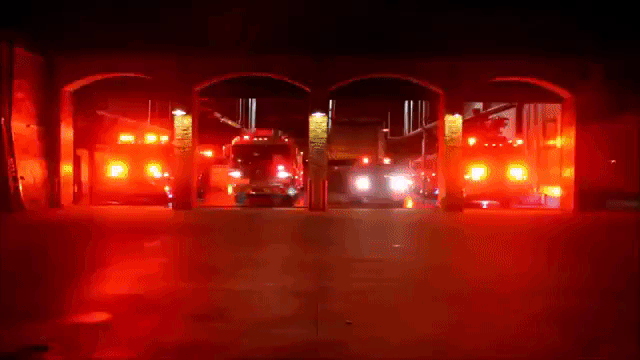 If you are interested in volunteering, double click on
Volunteers, access Frederick County online training here.
20 Years Ago from the files of The Frederick News-Post

Treasurer Mark Vassallo, January 31

As the FBI wrapped up its latest anthrax investigation in the Catoctin Mountains, Frederick County officials wonder if the check is in the mail.
An FBI spokesperson would not say what, if anything, the agents found and would not say whether they will return.
Meanwhile, Frederick County has submitted a bill to be reimbursed for the highway crew and firefighters who assisted in an earlier search of ... (Full Story)





20 Years Ago from the files of The Frederick News-Post

Treasurer Mark Vassallo, January 26

The FBI has apparently taken a break for the weekend, but its search of a heavily wooded area in the Catoctin Mountains is likely to continue this week.
On Friday, the county issued a request to its volunteer fire and rescue personnel to provide the FBI with stand-by assistance Monday through Friday of this coming week between 7 a.m. and 5 p.m.

The request said an ambulance and a truck to supply ... (Full Story)





The Frederick County Volunteer Fire & Rescue Association receives donation.

Treasurer Mark Vassallo, January 20

The Frederick County Volunteer Fire and Rescue Association received a donation from the Frederick County Public Schools Central Office Social Committee. The Committee held a silent auction in December at their De-Stressor event and the winners were able to choose which non-profit partner would benefit from their winning bid.

We would like to thank Nichole Beck for making us her choice.

THANK YOU


Please ... (Full Story)




Portable Heater Safety

FCVFRA, November 28

As winter and colder weather approach, the use of portable heaters increases. Electric or gas heaters are very handy to supplement insufficient heat in offices, homes, and other areas; however, they can create hazards if not used properly. Without careful monitoring, heaters can create an electric shock hazard, burns to users, carbon monoxide poisoning, fires, or possibly even explosions.

Recent ... (Full Story)




Move Over Slow Down Law

FCVFRA, October 09

Maryland State Police Reminding Motorists Move Over Law Expanded To All Vehicles Beginning Oct. 1, 2022


(PIKESVILLE, MD) – The Maryland State Police are reminding motorists that on October 1, 2022, the Move Over Law in Maryland expanded to require motorists to make a lane change or slow down when approaching any stopped, standing, or parked vehicle displaying warning signals – including hazard warning ... (Full Story)




Winter Heating Safety Message

FCVFRA, September 26

As the seasons change, prepare for the heating your home safely by following some simple safety steps.

Have you chimney cleaned and checked before using fireplace or woodstove.

Have you furnace checked and cleaned.

Make sure you dispose of all coals and embers in water, never in plastic bags, paper bags or cardboard boxes. Embers can remain hot for several days. Do not store embers inside of house, ... (Full Story & Photos)

Schools Are In Session – Motorists Be Alert!

FCVFRA, August 17

Frederick County Schools are in session! Frederick County Fire and Rescue Services would like to remind motorists to be alert when travelling through school zones and neighborhoods where children are present. Children are difficult to see and are the most unpredictable pedestrians. Children are usually very comfortable in their surroundings, whether they are running and playing with friends, or ... (Full Story & Photos)

Winter Storms and Extreme Cold….Do you know what to do?

FCVFRA, January 29

Winter Storm WARNINGS can be life-threatening and severe winter conditions have begun or will begin within 24 hours.

Winter storms create higher risk of car accidents, hypothermia, frostbite, carbon monoxide poisoning and heart attacks from overexertion. Winter storms and blizzards can bring extreme cold, freezing rain, snow, ice and high winds.

Winter storms can: last a few hours to several ... (Full Story & Photos)

Volunteers Needed in 2023

Member Joyce Shry, December 20

The Frederick County Volunteer Fire and Rescue Association consists of twenty-five fire and EMS departments to provide excellent customer service to the citizens of Frederick County with a set of specialized skills to protect lives, property and the environment through preparedness, education and emergency response.

The fire and EMS service is one of the most diverse and challenging vocations today. ... (Full Story & Photos)

Volunteer Today - Gear Up 2023

FCVFRA, December 06

It takes VOLUNTEER members of a department to respond to your emergencies 24/7/365!

We need your help to fill the VOID. We offer positions for everybody, not just fighting fires.

The attached 2023 Gear Up New Member Orientation Flyer reflects when new classes will be held for new volunteers.

Join today by applying online at www.GearUpFireRescue.com.... (Full Story & Photos)

Thank You for visiting our website.
Your feedback is important to us!
Feel free to sign the guestbook.

Jan 31, 2023 - Dec 31, 2023
United Fire Company ONLINE RAFFLE STORE
---

Jan 31, 2023 - Dec 31, 2023
New Market District Volunteer Fire Co. ONLINE RAFFLE
---

Jan 31, 2023 - Feb 11, 2023
Brunswick Vol. Ambulance & Rescue Co. SOUP, SUB & PORK BAR-B-Q SALE
---

Jan 31, 2023 - Mar 17, 2023
Carroll Manor Fire Co - March SOUP AND SANDWICH SALE
---

Jan 31, 2023 - Apr 29, 2023
Carroll Manor Fire Co - May SPORTMAN'S BONANZA
---

Jan 31, 2023 - Feb 14, 2023
Middletown Volunteer Fire Co. Aux SOUP AND SUB SALE
---

Jan 31, 2023 - Feb 11, 2023
Middletown Volunteer Fire Co. COUNTRY BUTCHERING
---

Jan 31, 2023 - Feb 28, 2023
Middletown Volunteer Fire Co. ONLINE RAFFLE MECHANICS TOOL SET
---

Feb 01, 2023 - Dec 13, 2023
Vigilant Hose Co WEDNESDAY BINGO
---

Feb 02, 2023 - Dec 28, 2023
Walkersville Volunteer Fire & Rescue Co. THURSDAY NIGHT BINGO
---

Feb 03, 2023 - Dec 15, 2023
Vigilant Hose Co FRIDAY BINGO
---

Feb 03, 2023 - Dec 29, 2023
Thurmont Community Ambulance Service FRIDAY WEEKLY BINGO
---

Feb 04, 2023
Deuce on the Loose - Junior Fire Company NEW BEER RELEASE
---

Feb 06, 2023 - May 15, 2023
Woodsboro Volunteer Fire Co. CASH BINGO
---

Feb 11, 2023
Brunswick Volunteer Ambulance & Rescue Co. ALL YOU CAN EAT BREAKFAST
---

Feb 11, 2023
Rocky Ridge Volunteer Fire Company SATURDAY BINGO
---

Feb 12, 2023
Middletown Volunteer Fire Company ALL YOU CAN EAT COUNTRY BREAKFAST
---

Feb 17, 2023
New Market District Volunteer Fire Co. BIG MONEY BINGO
---

Feb 19, 2023
Brunswick Volunteer Ambulance & Rescue Co. SLIPPERY POT PIE DINNER
---

Feb 19, 2023
Vigilant Hose Company SHRIMP & OYSTER FEED
---

Feb 25, 2023
Walkersville Volunteer Fire & Rescue Co. BIG MONEY BONANZA BINGO RETURNS
---

Mar 11, 2023
Brunswick Volunteer Ambulance & Rescue Co. ALL YOU CAN EAT BREAKFAST
---

Mar 11, 2023
New Midway Volunteer Fire Co. SPORTSMAN'S BINGO
---

Mar 11, 2023
Rocky Ridge Volunteer Fire Company SATURDAY BINGO
---

Mar 12, 2023
Independent Hose Company BIG MONEY BINGO
---

Mar 17, 2023
Brunswick Volunteer Ambulance & Rescue Co. ST. PATRICK DAY DINNER
---

Mar 18, 2023
Brunswick Vol. Fire Co. ST. PATRICK'S WEEKEND DANCE PARTY
---

Mar 26, 2023
Brunswick Volunteer Ambulance & Rescue Co. CASH BINGO
---

Mar 31, 2023
Brunswick Vol. Fire Co. Presents KIX
---

Apr 08, 2023
Brunswick Volunteer Ambulance & Rescue Co. ALL YOU CAN EAT BREAKFAST
---

Apr 08, 2023
Rocky Ridge Volunteer Fire Company SATURDAY BINGO
---

May 13, 2023
Brunswick Volunteer Ambulance & Rescue Co. ALL YOU CAN EAT BREAKFAST
---

May 13, 2023
Vigilant Hose Company SPRING FLING 2023
---

May 13, 2023
Rocky Ridge Volunteer Fire Company SATURDAY BINGO
---

Jun 10, 2023
Rocky Ridge Volunteer Fire Company SATURDAY BINGO
---

Jul 08, 2023
Rocky Ridge Volunteer Fire Company SATURDAY BINGO
---
View All Events