FREDERICK WEATHER

Web Counters
Website Visitors
Since
January 18, 2007

Visitors Today
Mar 21, 2023

Welcome to the Official Website for
The
Frederick County Volunteer Fire & Rescue Association
(FCVFRA)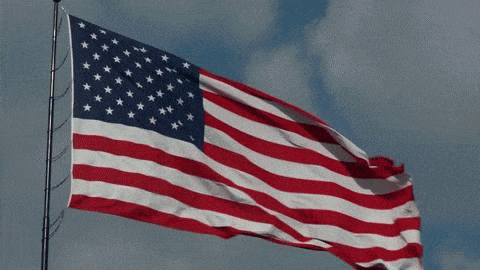 For more information on how to volunteer with The
Frederick County Volunteer Fire & Rescue Services,
contact Joyce Shry at jshry@frederickcountymd.gov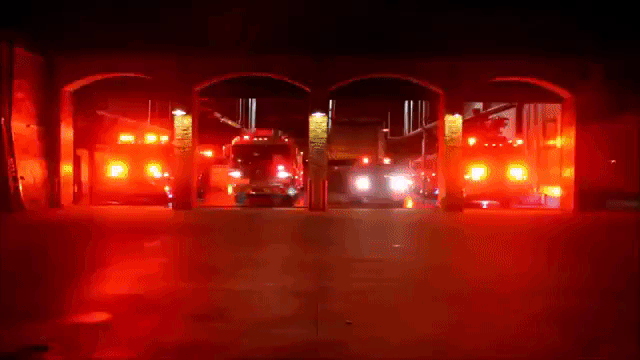 If you are interested in volunteering, double click on
Volunteers, access Frederick County online training here.
Fire & Rescue to hold Bingo Fundraiser

FCVFRA, February 19

The Frederick County Volunteer Fire and Rescue Association is holding a Big Cash 7 Bingo on Saturday April 29th 2023.
This fundraiser is to support FCVFRA Second Vice President Eric Smothers and FCVFRA Ladies Auxiliary President Jean Main as Eric move up to President of the Maryland State Firemen's Association and Jean becomes President of the Ladies Auxiliary of the Maryland State Firemen's Association. ... (Full Story & Photos)

Portable Heater Safety

FCVFRA, November 28

As winter and colder weather approach, the use of portable heaters increases. Electric or gas heaters are very handy to supplement insufficient heat in offices, homes, and other areas; however, they can create hazards if not used properly. Without careful monitoring, heaters can create an electric shock hazard, burns to users, carbon monoxide poisoning, fires, or possibly even explosions.

Recent ... (Full Story)




Move Over Slow Down Law

FCVFRA, October 09

Maryland State Police Reminding Motorists Move Over Law Expanded To All Vehicles Beginning Oct. 1, 2022


(PIKESVILLE, MD) – The Maryland State Police are reminding motorists that on October 1, 2022, the Move Over Law in Maryland expanded to require motorists to make a lane change or slow down when approaching any stopped, standing, or parked vehicle displaying warning signals – including hazard warning ... (Full Story)




Winter Heating Safety Message

FCVFRA, September 26

As the seasons change, prepare for the heating your home safely by following some simple safety steps.

Have you chimney cleaned and checked before using fireplace or woodstove.

Have you furnace checked and cleaned.

Make sure you dispose of all coals and embers in water, never in plastic bags, paper bags or cardboard boxes. Embers can remain hot for several days. Do not store embers inside of house, ... (Full Story & Photos)

Schools Are In Session – Motorists Be Alert!

FCVFRA, August 17

Frederick County Schools are in session! Frederick County Fire and Rescue Services would like to remind motorists to be alert when travelling through school zones and neighborhoods where children are present. Children are difficult to see and are the most unpredictable pedestrians. Children are usually very comfortable in their surroundings, whether they are running and playing with friends, or ... (Full Story & Photos)

Winter Storms and Extreme Cold….Do you know what to do?

FCVFRA, January 29

Winter Storm WARNINGS can be life-threatening and severe winter conditions have begun or will begin within 24 hours.

Winter storms create higher risk of car accidents, hypothermia, frostbite, carbon monoxide poisoning and heart attacks from overexertion. Winter storms and blizzards can bring extreme cold, freezing rain, snow, ice and high winds.

Winter storms can: last a few hours to several ... (Full Story & Photos)

March is Caffeine Awareness Month

FCVFRA, March 18

Caffeine, "the world's most popular psychoactive drug," is a stimulant found in coffee, tea, energy drinks, soda, and chocolate. Tea and coffee are a necessary component of life for many of us. Actually, the morning mug of coffee and mid-morning tea break are heavily incorporated in our everyday program and they have come to be automated and unquestioned cornerstones of the day.

Caffeine Awareness ... (Full Story & Photos)

100 Years Ago from the files of The Frederick News-Post

Treasurer Mark Vassallo, February 25

Feb. 26, 1923

The entire town of Emmitsburg was alarmed when a motorcycle caught fire in front of the Emmitsburg Motor Company Sunday. The machine, driven by Clarence Shaffer, York, PA, was being filled with gas in front of the garage when it suddenly caught fire. The tank on the machine exploded and it was feared that the flames would spread to the large tank in front of the garage. An explosion ... (Full Story)




Car Safety Seat Hotline

FCVFRA, February 03

Is Your Family Riding in a Safe Manner?

Protecting children in cars requires a long-term commitment. Field experience during child safety seat checkpoints show that 9 out of 10 child safety seats are not being used or installed correctly.

Children progress through the use of infant seats, toddler seats and finally booster seats before they are of the proper age, height, and weight to wear the vehicle ... (Full Story & Photos)

Volunteers Needed in 2023

Member Joyce Shry, December 20

The Frederick County Volunteer Fire and Rescue Association consists of twenty-five fire and EMS departments to provide excellent customer service to the citizens of Frederick County with a set of specialized skills to protect lives, property and the environment through preparedness, education and emergency response.

The fire and EMS service is one of the most diverse and challenging vocations today. ... (Full Story & Photos)

Thank You for visiting our website.
Your feedback is important to us!
Feel free to sign the guestbook.

Mar 18, 2023 - Apr 29, 2023
Frederick County Volunteer Fire & Rescue Assoc. BIG CASH 7 BINGO
---

Mar 18, 2023 - Apr 22, 2023
Libertytown Vol. Fire Dept. SPRING BIG MONEY BINGO
---

Mar 18, 2023 - Apr 29, 2023
Frederick County Volunteer Fire & Rescue Assoc. AFGHAN RAFFLE
---

Mar 19, 2023 - Dec 31, 2023
United Fire Company ONLINE RAFFLE STORE
---

Mar 19, 2023 - Dec 31, 2023
New Market District Volunteer Fire Co. ONLINE RAFFLE
---

Mar 19, 2023 - Apr 14, 2023
Carroll Manor Fire Co - April SOUP AND SANDWICH SALE
---

Mar 19, 2023 - Apr 30, 2023
Middletown Volunteer Fire Co. ONLINE RAFFLE MECHANICS TOOL SET
---

Mar 19, 2023 - Oct 11, 2023
Carroll Manor Fire Co - MEAT RAFFLE!
---

Mar 19, 2023 - Dec 16, 2023
Carroll Manor Fire Co - Schedule of Upcoming EVENTS FOR 2023
---

Mar 19, 2023 - Mar 23, 2023
Bids for 1999 Brunswick Vol. Ambulance FORD EXPEDITION
---

Mar 20, 2023 - May 15, 2023
Woodsboro Volunteer Fire Co. CASH BINGO
---

Mar 22, 2023 - Dec 13, 2023
Vigilant Hose Co WEDNESDAY BINGO
---

Mar 23, 2023 - Dec 28, 2023
Walkersville Volunteer Fire & Rescue Co. THURSDAY NIGHT BINGO
---

Mar 24, 2023 - Dec 15, 2023
Vigilant Hose Co FRIDAY BINGO
---

Mar 25, 2023
New Midway Volunteer Fire Co. CARRY-OUT DINNER
---

Mar 26, 2023
Brunswick Volunteer Ambulance & Rescue Co. CASH BINGO
---

Mar 28, 2023
United Steam Fire Engine Co #3 RAISE SOME DOUGH
---

Mar 31, 2023
Brunswick Vol. Fire Co. Presents KIX
---

Mar 31, 2023
New Midway Volunteer Fire Co. CASH BINGO
---

Apr 08, 2023
Brunswick Volunteer Ambulance & Rescue Co. ALL YOU CAN EAT BREAKFAST
---

Apr 08, 2023
Brunswick Volunteer Ambulance & Rescue Co. ALL YOU CAN EAT BREAKFAST
---

Apr 08, 2023
Rocky Ridge Volunteer Fire Company SATURDAY BINGO
---

Apr 15, 2023
First Annual Libertytown Volunteer Fire Dept. CAR & TRUCK SHOW
---

Apr 20, 2023
Junior Fire Company ROY ROGERS FUNDRAISER NIGHT
---

Apr 21, 2023
Brunswick Volunteer Fire Company BONANZA BINGO
---

Apr 22, 2023
New Midway Volunteer Fire Co. BINGO BONANZA
---

Apr 29, 2023
Carroll Manor Fire Co - May SPORTMAN'S BONANZA
---

May 06, 2023
Brunswick Volunteer Fire Company CAR, TRUCK, BIKE, & TRACTOR SHOW
---

May 06, 2023
Middletown Volunteer Fire Dept MEGA BINGO
---

May 12, 2023
Brunswick Volunteer Fire Company DESIGNER BAG BINGO
---

May 13, 2023
Brunswick Volunteer Ambulance & Rescue Co. ALL YOU CAN EAT BREAKFAST
---

May 13, 2023
Vigilant Hose Company SPRING FLING 2023
---

May 13, 2023
Rocky Ridge Volunteer Fire Company SATURDAY BINGO
---

May 23, 2023
United Steam Fire Engine Co #3 DO GOOD WITH CHIPOTLE
---

Jun 10, 2023
Rocky Ridge Volunteer Fire Company SATURDAY BINGO
---

Jul 08, 2023
Rocky Ridge Volunteer Fire Company SATURDAY BINGO
---
View All Events